Zenvo Automotive follow up global reveal of Aurora with appointment of Naples Motorsports, expanding their North American dealer network
Naples Motorsports agreement marks the start of a series of new dealer partnerships in North America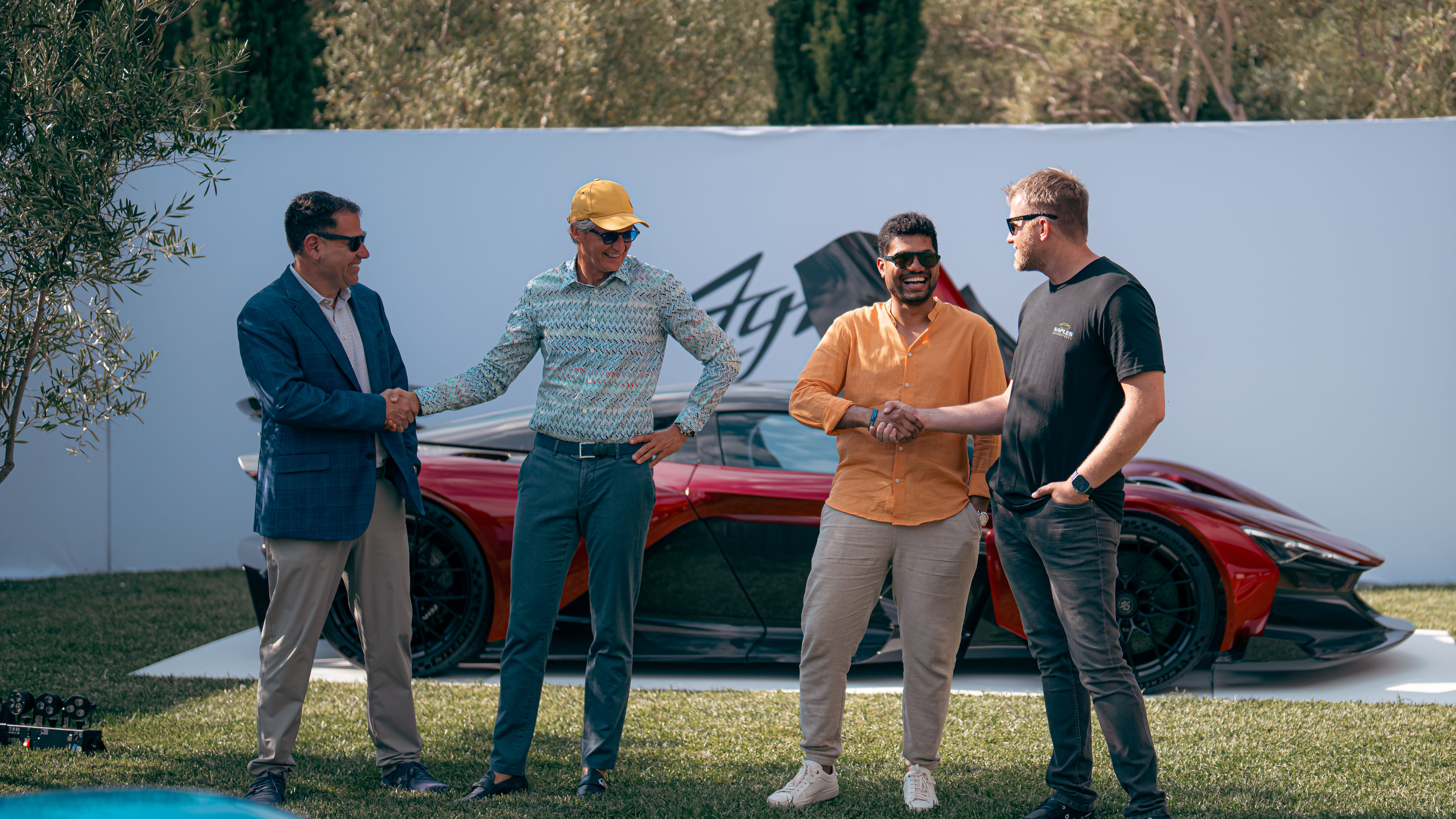 Established in 2000 by Todd Rosenthal, Naples Motorsports is Zenvo's first east coast dealer
Over 1000 Zenvo House guests saw the Aurora in Monterey and the all-new car is the company's biggest and fastest selling car in their history
A launch event will be held at Naples Motorsports in Florida this Autumn
Denmark, 21 September 2023: After the successful global public launch of the new Aurora at The Quail during Monterey Car Week, Zenvo continue the roll out of expansion plans with the latest of a series of new global dealer announcements that will establish a network of sales and support for Zenvo.
Naples Motorsports CEO Todd Rosenthal immersed himself and the Naples Motorsports team into the Aurora Tur and Agil, showcasing it to their clients at the Zenvo House where the feedback was overwhelmingly positive. With over 20 years of experience in the exotic car industry, Rosenthal is a highly regarded figurehead in the automotive industry and the perfect leader to facilitate the brands growth in Florida and surrounding areas. ​
Already authorised dealers for Alfa Romeo, Karma, Lotus, Morgan, Rimac and Spyker; Zenvo will sit as one of Naples Motorsports' halo brands, within the state-of-the-art 15,000 sq ft facility, located in the desirable city of Naples.
Asked to comment on the new partnership, dealer principal, Todd Rosenthal said: "Here at Naples Motorsports, we are thrilled to join forces with Zenvo Automotive, a company renowned for pushing the boundaries of hypercar innovation. The introduction of the Aurora to our discerning clientele was met with immense excitement and enthusiasm at the Zenvo House, reinforcing our belief in the exceptional quality and performance that Zenvo represents. With over two decades of experience in the exotic car industry, we are excited to embark on this journey as Zenvo's first East Coast dealer."
"Our commitment to providing unparalleled customer experiences aligns perfectly with Zenvo's values, and we are dedicated to representing the brand with the same level of passion and excellence that has defined our legacy at Naples Motorsports. We look forward to hosting a spectacular launch event this Autumn and introducing the Aurora to automotive enthusiasts in Florida and beyond. I would like to extend my gratitude to Zenvo for choosing Naples Motorsports as their trusted partner in Florida. Together, we are poised to create a new era of luxury and performance in the automotive world."
Zenvo's chief commercial officer and chairman of the board, Jens Sverdrup also commentated on the alignment of two great brands: "Having known and followed Todd and his team at Naples Motorsports for over ten years, they were our number-one choice for a dealer in Florida. Their passion, knowledge, pure enthusiasm, family feel and focus on after-sales are all qualities we share, so it was a natural choice for us".
Once the cars have completed their tour of Canada, the Zenvo Aurora Agil and Tur will head down to The Bridge at Bridgehampton for their east coast debut on September 23rd. The next stop will be Florida where the cars will head to Naples Motorsports for a dealership launch event expected to be held in November.
Hand-built in Præstø, Denmark, Zenvo Automotive pride themselves on their Danish foundations. The all-new Aurora will take inspiration from Danish design principles and be powered by a 6.6 litre flex fuel enabled, quad-turbocharged V12 engine that will produce at least 1250bhp at 8,000 rpm and rev to 9800 rpm. The Aurora will be fully homologated for global markets and will showcase Zenvo's exceptional craftsmanship and attention to detail, all designed in-house. Zenvo Automotive focuses on limited-edition hypercars, available to those interested in completely bespoke manufacturing experiences and unique driving abilities.
ENDS
Zenvo media contact:
Tim Hutton
Communications Director
Mob: +44 (0)7788 177 555
Email: [email protected]
Naples Motorsports contact:
Zenvo Florida
Naples Motorsports, Inc.
Michael Urbine
+1 239 307 5328
About Zenvo Automotive:
Zenvo Automotive is a producer of limited-edition hypercars based in Præstø, Denmark. Founded in 2007, Zenvo was started with the aim of combining the latest technologies and innovation with an analogue feel, offering the driver a true connection and astonishing performance.
The company began with the TS1 prototype, a twin-charged introduction to the brand, and has since gone on to develop the TS1 GT grand tourer, TSR track model, TSR-S and the sold out TSR-GT. In August 2023 Zenvo will reveal the all-new Aurora, a V12 hypercar that will be available in Agil and Tur model designations. Production of all Zenvo models is limited to just a handful of cars per year, all manufactured in Denmark and available to collectors and enthusiasts worldwide.
Social media:
Instagram: www.instagram.com/ZenvoAutomotive
Facebook: www.facebook.com/ZenvoAutomotiveOfficial
Twitter: www.twitter.com/ZenvoAuto
YouTube: www.youtube.com/c/ZenvoAutomotive/videos
LinkedIn: www.linkedin.com/company/zenvoautomotive