Tim Hutton appointed Communications Director of Zenvo Automotive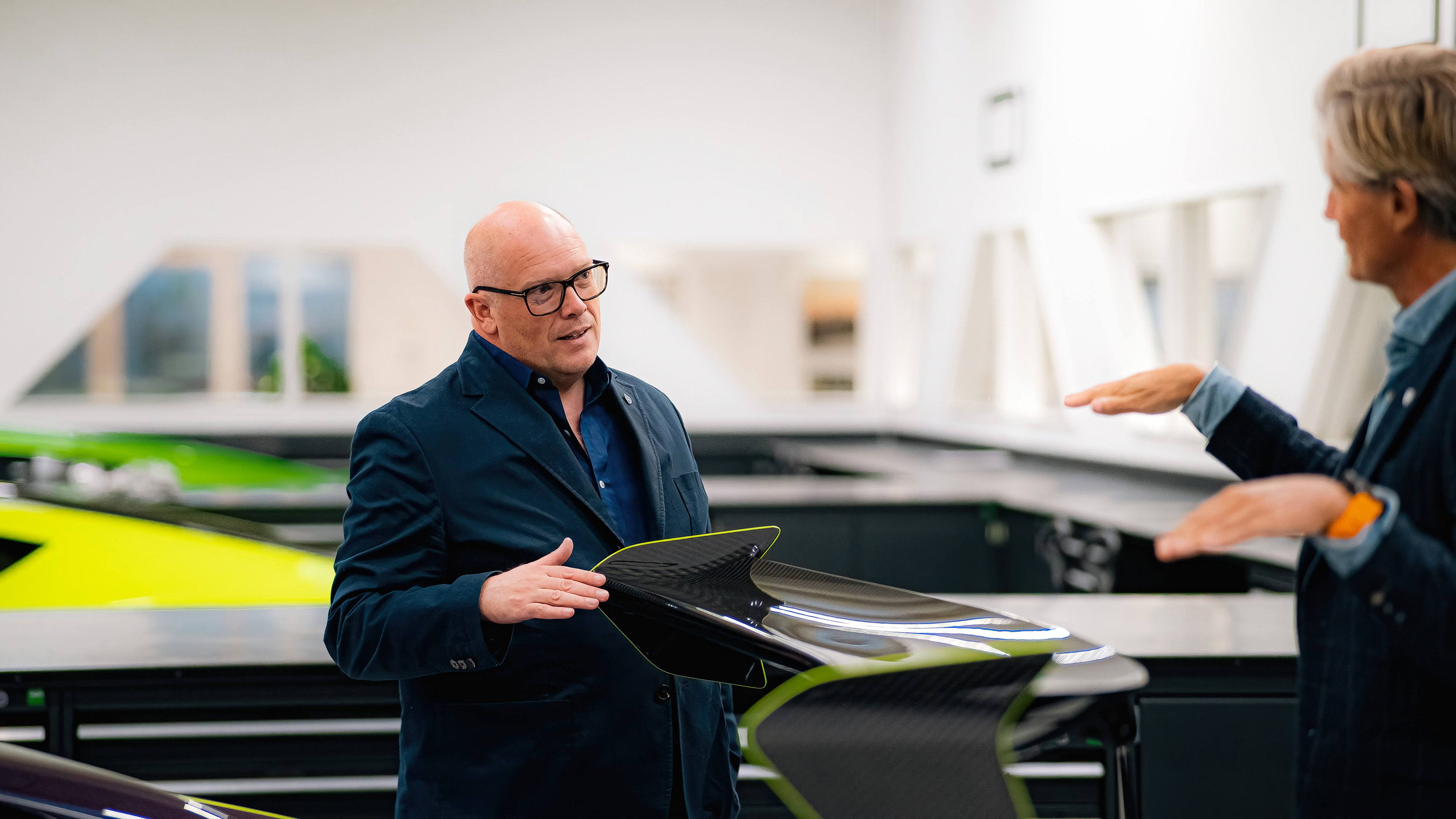 After previously consulting for Zenvo Automotive as Commercial Strategist, Tim Hutton joins the team full-time as Communications Director
New role includes overseeing global communications efforts as Zenvo expands commercially, most recently with its outreach in North America
With Hutton as part of the team, Zenvo will continue to grow its worldwide presence by solidifying its position in new markets including the USA and Canada, while further developing its existing European and UK sales focus
After a busy year of international expansion and forming multiple new partnerships, Zenvo sees its team steadily expanding
Zenvo Automotive has appointed Tim Hutton in a newly formed, full-time Communications Director position. Previously working with Zenvo on a consultancy basis as a Commercial Strategist and with Hutton recently becoming part of the permanent team, Zenvo will have the personnel and structure to continue in expanding its worldwide presence and gaining industry recognition for its Danish-built hypercars.
With over 25 years of top-of-the-line automotive and luxury industry experience, offering strategic commercial support, art direction, management and many other skills to a range of applications, Hutton has an impressive range of expertise to assist Zenvo's global expansion plans.
From founding boutique magazines to working as head of creative for Gumball 3000 and servicing various OEMs agency-side, including Aston Martin, Bentley, Ferrari, Porsche, Rolls-Royce and many more, Hutton knows what it takes to develop, implement and execute strategic commercial plans to increase awareness. This will support Zenvo as it sets to expand its product range with new launches in the future and will help to establish and solidify its customer base with overseas locations including Asia, Canada, Europe and USA.
Working closely with the factory in Denmark, the remote team of staff located across the world, and third-party companies including media and partners, Tim's role is to ensure any visual representation of the brand is portrayed to the high standards that are synonymous with Zenvo Automotive. Furthermore, he will oversee strategic marketing planning with the aim of further building collaboration and growth around the brand in order to grow sales, including new vehicles.
Zenvo has had an immersive and busy 2022, aligning with additional partners such as Gtechniq, as the official detailer and vehicle care partner, and VP Racing Fuels, as the official fuels and technical fluids partner. Moreover, Zenvo has made some key developments to its global expansion including by building an international dealer network.
Jens Sverdrup, Zenvo's Chief Commercial Officer and Chairman of the Board, said: "Since the brand's beginnings in 2007, Zenvo Automotive has grown steadily and successfully to establish its place in the automotive world. Over the past couple of years, but especially during the last year or so, we've taken some incredible steps at Zenvo, including the USA outreach and the exciting new partnerships we've formed, which have really accelerated the brand's growth in an exponential way.
"Tim has seen the brand's progression throughout this year in his position as a Commercial Strategist. I've actually crossed paths with Tim professionally on and off for around ten years, so it's great to be aligned on a more permanent basis. Everyone on the team has immensely enjoyed working with Tim during this time and it has become clear how much of an asset he is to the brand. As the company is growing and positions are being added, Tim proved himself to be the perfect person to fulfil the new role of Communications Director."
Tim Hutton, Communications Director, at Zenvo Automotive said: "To join the company at such an exciting time is a real privilege for me. I've enjoyed my time as a consultant at Zenvo Automotive and felt a real connection with the work I was doing and the people I was doing it with. Being offered the position of Communications Director at one of the most exciting hypercar manufacturers in the automotive industry is a really exciting opportunity, and I feel as if I can make a real difference when it comes to helping the team expand the brand with the prosperous future we have ahead of us here at Zenvo.
"The expertise I've built over the past 25 years in the automotive industry will certainly help me achieve this goal, however it is important for me to acknowledge how special and unique Zenvo Automotive is as a brand and, therefore, the approach I will take is completely custom to the needs of the company. Overall, I look forward to continuing creating long-lasting relationships with the internal and external Zenvo family."
Tim Hutton's new role with Zenvo Automotive became effective from Q3 2022.
ENDS