1,360 bhp 'low-drag' variant of Zenvo TSR model range sells out before official launch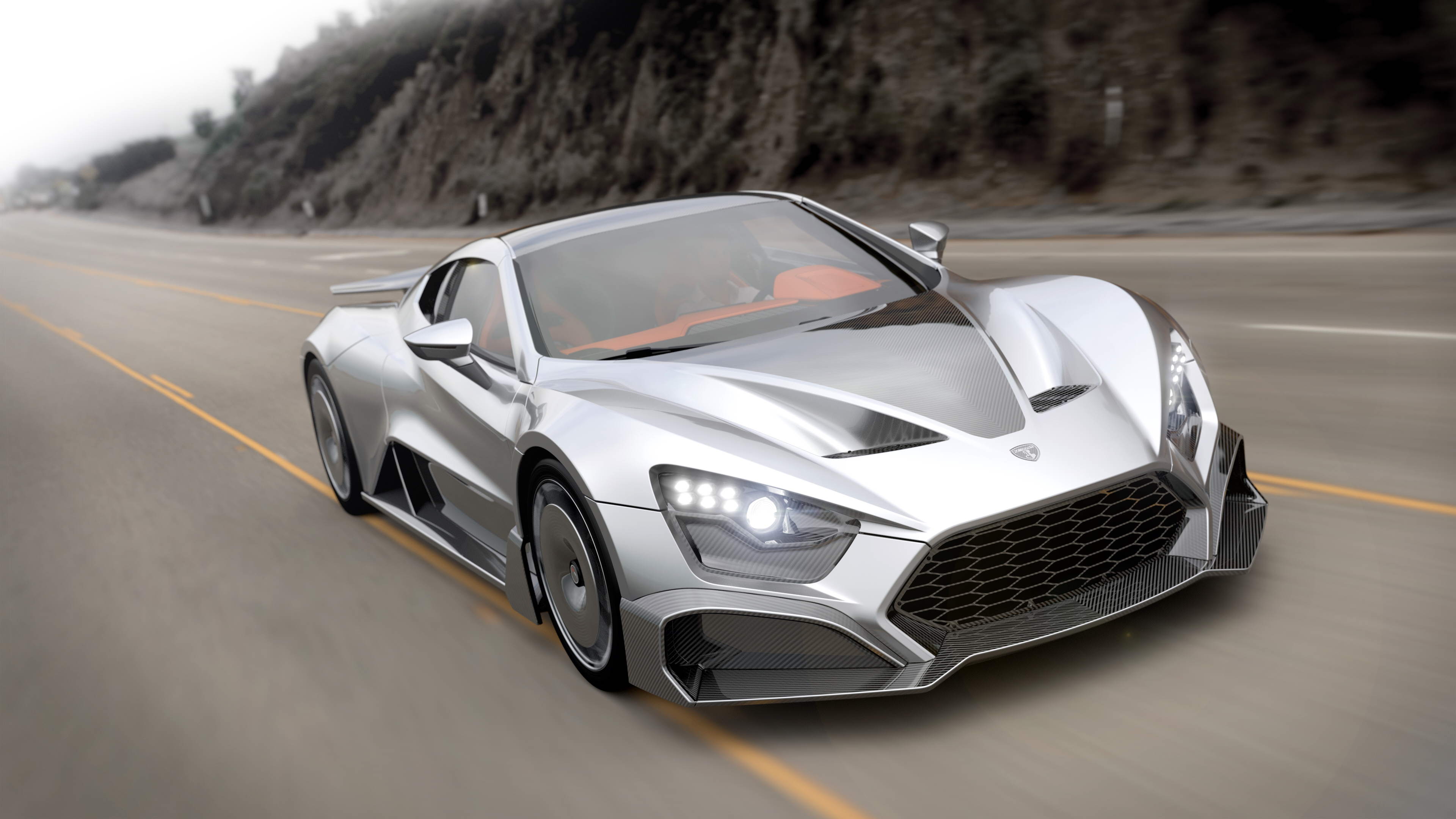 Low-drag TSR-GT launched as a celebration of the Zenvo TS platform
Limited to three worldwide, all allocated with customers before launch
Streamlined rear spoiler - in lieu of Centripetal wing – and luxurious material use in the interior to create TSR-GT, a grand touring-focused hypercar
Conceived for a greater top-speed and commensurate aerodynamic stability than previous TS-series models
Incorporating the new Zenvo TS Power Pack, increasing output to 1,360 bhp, TSR-GT has a limited top speed of 424 kp/h (or 263 mph)
Grand touring interior specification incorporates leather dashboard, seats and steering wheel alongside noise-softening floor mats
Denmark, 24 November 2022: Zenvo Automotive has revealed images and technical specifications of its TSR-GT, of which it will make just three, all allocated and already sold to hypercar collectors. Created to achieve a higher top speed and generate more proportional aerodynamic stability than ever before, the TSR-GT features a new touring-style design, and an enhanced 1,360 bhp Power Pack.
Designed and engineered to achieve a greater top speed due to its reduced drag, the TSR-GT features a subtle body re-styling alongside an all-new power upgrade. The engine, which features a new, in-house developed TS Power Pack, takes the TSR-GT to 1,360 bhp (from 1,177bhp of the standard TSR-S). Combined with a longer final drive fitted to the factory-developed Zenvo helical-cut dog-engagement transmission, a limited top speed of 424 kp/h / 263 mph (up from 325 kp/h / 202 mph of the TSR-S) is achieved.
Focusing on downforce and high-speed stability with its new, elongated rear spoiler, Zenvo's design team has also created a new type of aero wheel disc cover, designed to reduce drag and help enable to the 424 kp/h / 263 mph limited top speed abilities of the TSR-GT.All drag-reducing enhancements are made in pre-preg carbon fibre by Zenvo artisans in Denmark.
The new TS Power Pack upgrade enhances the original 5.8-litre twin-supercharged flat-plane V8 engine. The in-house power unit build and development team has improved the volumetric efficiency of the engine through an upgraded inlet plenum and exhaust manifold. The Power Pack incorporates a flex-fuel sensor, meaning it can run on more sustainable, high-ethanol E85 fuel - in addition to other readily available pump fuels - ensuring the TSR-GT's longevity in the modern world.
Meanwhile, the interior has also seen significant changes in comparison to the TSR-S' cockpit. Replacing the bare carbon fibre, sports-focused implementation, Zenvo's design team has carefully curated the use of multi-leather applications. Replacing the Alcantara for leather on the dashboard, within the seats and steering wheel, the new TSR-GT will have noise-reducing leather edged velour floor mats on top of the carbon fibre floor panel, too.
Zenvo's Chief Commercial Officer and Chairman of the Board, Jens Sverdrup said: "A new era for Zenvo beckons, but before then, we've created our interpretation of a GT variant of the TS platform. We'll make just three models, all of which are allocated to global collectors, much like Tim Burton's [Shmee150] TSR-S, which he took delivery of this year [August 2022].
"The final edition of the TS Zenvo platform – the TSR-GT – warrants a drastic styling change, yet remains in keeping with the traditional Zenvo aesthetic. This is a fitting addition to the TS platform, which has spanned across four models. Originally established in 2016, the TS platform has created the race-only TSR, TS1 GT and famed TSR-S hypercars. The latest – and possibly final - model from this successful series is a limited-edition TSR-GT; a low-drag, high-speed versionof the TSR-S."
The TSR-GT announcement follows Zenvo's expansion plans, including a planned launch of an all-new, from-the-ground-up, vehicle in Q3 2023, as well as enhancing the team with a series of high-profile appointments, such as chief commercial officer Jens Sverdrup joining from Czinger Vehicles last year, latterly announced as chairman in Q1 2022.
Zenvo will handcraft and manufacture the limited run of TSR-GTs from its Danish factory, and continue to produce a limited run of production TSR-S' for a global audience.
ENDS
1,360 bhp 'low-drag' variant of Zenvo TSR model range sells out before official launch.docx
DOCX - 47 Kb
Download